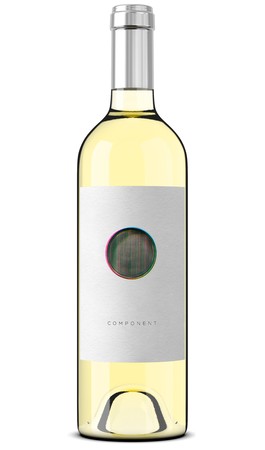 Semillon, Component Wine Company
Component Wine Company creates single-varietal, single-vineyard wines from Napa Valley & Bordeaux France. Their goal is to provide an intimate & elevated experience in which you learn about the intrinsic characteristics of each grape and each region.
100% Semillon, from the oldest head-trained Semillon in Napa Valley, planted in 1967 and grown organically for 53 years since planting. The vineyard sits a stones-throw from some of the finest Cabernet Sauvignon in the valley. Uniquely situated in one of the coolest spots in the valley, this vineyard's semillon gets Loire-Valley-like coolness and maintains ripeness, yet low alcohol, coming in at under 11% ABV. The wine is bright and fresh and shows its cool climate aromatically with citrus, white peach, cucumber and white flowers. The palate is juicy with racy acidity and excellent texture. Since the wine was vinified in a concrete egg, a lingering sense of minerality shines through, finishing crisp and clean. This wine was treated with 50% concrete egg and 50% neutral French barrels in order to preserve freshness, allow continuous contact with lees and preserve itself naturally.
Product Reviews