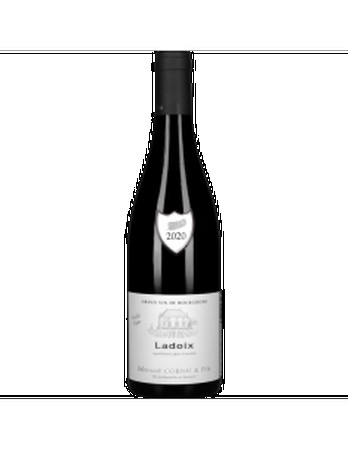 Pinot Noir, Dom. Cornu & Fils 'Vieilles Vignes'
Edmond Cornu ia an old-school producer that has been at it for several generations now, without changing much in the winery or in the vines. Burgundy is full of generational turn-overs, but here, Pierre [Edmond's son] has been at the helm for over 40 years, making wine in a fully classical style.
The village of Ladoix borders on the Cote de Nuits and brings the black fruits of that region into a marriage with the red fruits of the Cote de Beaune to make a wonderfully complex and satisfying wine. The vineyards lie at the foot of the hillside of Corton. The vines are quite old, one part of the vineyard having been planted in 1926 and another part being planted in 1960. The Ladoix 'Vieilles Vignes' is aged in small oak for eighteen months with about 10% of the oak being new. This wine is a major player in their Burgundy program: eight barrels [200 cases] are produced annually.
Product Reviews