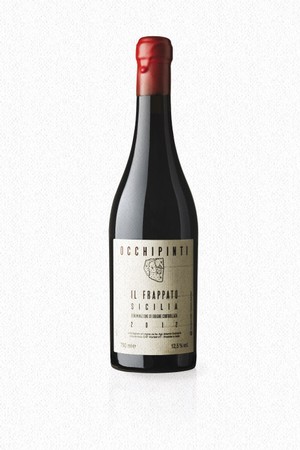 Il Frappato, Occhipinti
Il Frappato stems from a dream which Arianna Occhipinti had when she was a girl to make a wine that knows the land that she works, the air she breathes, and her own thoughts. It is bitter, bloody and elegant. That is Vittoria and the Iblei Mountains. She says it is the wine that most resembles her: brave, original and rebellious. But not only. It has peasant origins, for this it loves its roots and the past that it brings in; but, at the same time, it is able to fight to improve itself. It knows refinement without forgetting itself.
Fermented with indigenous yeasts only, 30 days of maceration on the skins.
Aged 14 months in large 25hL barrels [approximately 660 gallons] Slavonian oak barrels, 1 month in bottle, unfiltered.
Product Reviews