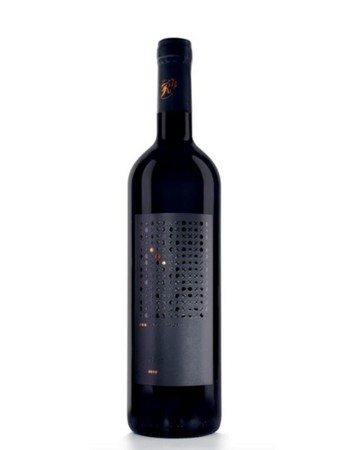 Grk, Radovanovic
Grk is the autochthonous grape variety that grows in Lumbarda on the island of Korčula home to some of the oldest vineyards in this part of the world, and is one of the most spectacular and exclusive wine growing regions in southern Dalmatia. The name GRK comes from Croatian word "grk" meaning bitter and so are the Grk wines - dry, fresh, with a bit of bitters, pronounced acidity, and stone fruit aromas.
Grk almost never gives a high yield. With this sense of fragility built into the story and such little plant material available [less than 50 hectares exists in Croatia], some fear that each vintage of Grk might just be the last. Grk has only female functioning parts of the plant, meaning it does not produce pollen, and in order to reproduce successfully, it must be planted alongside other grape varieties. Igor Radovanović plants his Grk alongside Plavac Mali, Croatia's best-known variety, because both varieties blossom at the same time and offer ripe fruit at the beginning of September.
Grapes for this particular wine come from the vineyards located in Smokvica, island of Korčula, from the vines ranging between 10 and 50 years of age. This rich and harmonious white wine shows crisp minerality combined with aromas of candied citrus fruits, super-ripe melons, figs, macchia and meadow flowers with a touch of pine and saltiness.
Enjoy with Dalmatian seafood stew [brodet], steamed clams and fresh herbs, or lobster and shrimps. It also pairs well with creamy dishes such as pan-friend seabass and risotto.
Product Reviews