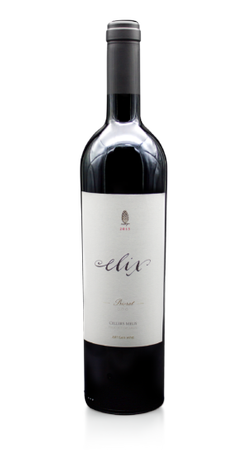 Wine Specs
Varietal
Grenache/Cabernet Sauvignon/Carignan
Aging
15 months French Burgundy Allier/Nevers Barrels.
Grenache Blend, Melis 'Elix'
45% GRENACHE, 35% CABERNET SAUVIGNON, 20% CARIGNAN
Mostly made with Grenache, it also includes Cabernet Sauvignon and Carignan grapes. Its Priorat personality is evident; the Grenache is expressed from beginning to end. With a little aeration it shows its intensity, power and maturity without losing the refreshing texture of its fruitiness: black cherry jam, plum and fig. In the nose notes of clove, cinnamon and a toasted end shows typical spices of an Arab garden, coming from the sun reflection on the slates of the Priorat. In mouth, the fleshiness and the mature tannin of Cabernet Sauvignon make this wine with a great evolution potential in bottle.
Elix represents the shy brother of Melis. A hidden spirit, more affordable, and great price/quality ratio. In addition to a vineyard sorting, clusters were selected by hand in the cellar, where were gently destemmed, jack-stems removed by hand and placed in 2 ton stainless steel tanks and 600 liter open barrels for fermentation. Fermentation was long and slow, with a maceration of about 35 days. Later, drop wines were transferred 300 liter second used barrels and aged during 15 months. This wine was bottled without any clarification or filtration.
Product Reviews