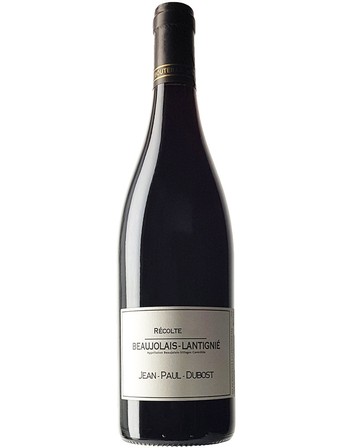 Gamay, Domaine Jean-Paul Dubost
Jean-Paul Dubost Beaujolais-Lantignié is a red natural wine made from 100% Gamay grapes from the Bueaujolais Village appellation called Beaujolais-Lantignié. Sustainable farming, low-intervention in the cellar. The wines are matured for about 10 months in 500 L casks, then bottled without fining, filtration, chapitalization, or acidification.
Domaine Dubost is a 4th generation estate which has been in the hands of Jean-Paul Dubost since the mid-nineties. They farm about 19 hectares, nine of which are from the village appellation. The rest of the land is split between Brouilly, Moulin à Vent, Morgon, and a little in Regnié. He has been transitioning to biodynamics since 2005 and ferments all of the wines with natural yeasts. The crus are made without sulfur or other additions.
Product Reviews