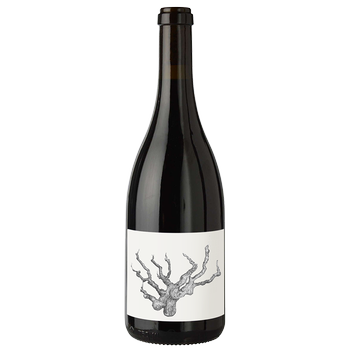 Wine Specs
Appellation
Alexander Valley
Carignan Blend Old Vine, Broc Cellars
Having saved a remarkable ancient vineyard from imminent "Cabernetification", Broc Cellars continues to nurture its 130+ year-old vines, capturing a character unfound in mere 120-year-old vineyards. An original field-planted block, these Carignan plants are interspersed with Palomino (white variety from Jerez), Zinfandel and Alicante (a rare black-fruited vine that produces some of the darkest juice on the planet). Its decomposed sandy soils make it impossible for the vine-pest phylloxera to survive, leaving these some of the last remaining self-rooted vines in the state.
They take the whole clusters and transfer them from bin into 2 large concrete tanks. The berries remain intact and protected with a constant blanket of C02 until their native yeasts begin to ferment the grape sugars from the inside out. A slow mortification breaks down the color components in the skins, infusing the juice inside the still-unbroken berries with a vibrant red hue. When fully dry, it is pressed back into the concrete vessels for aging. Bottled after 8 months of aging. This wine shows the amazing depth of flavor from these rugged, ancient vines. The final blend in this vintage was 85% Carignan, 10% Alicante, 4% Zinfandel, and 1% Palomino. Only 440 cases were produced.
All of Broc Cellar's wines are made naturally, meaning no use of inoculated yeasts or bacteria. They use only native yeast to spark fermentation. They do not add any powdered tannins or enzymes. A minimal dose of S02 is added 4 weeks before bottling to some wines.
Product Reviews