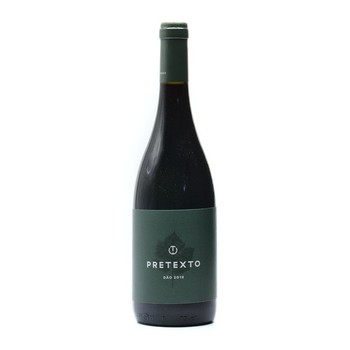 Wine Specs
Varietal
Touriga Nacional
Touriga Nacional, Pretexto
Pretexto – red wine – is a portuguese Dão wine produced with our own grapes from diverse vineyards in the region. In 2018 these grapes came primarily from Penalva do Castelo (90% - Jaen, Alfrocheiro and Tinta Roriz), and a small part from Vila Nova de Tázem (10%), where from Touriga Nacional was picked.
It is an elegant despite somewhat rustic wine, with delicate aromas, more a fruity character, deep red cherry in the nose, ripe cherries in the mouth, nice acidity, some carbonic notes and a minty and balsamic character. Good length with a more herbal finish. Easy drinking even when served a bit cooler.
Pretexto has been fermented in stainless steel tanks with 30% whole bunch, followed by 30 days cuvaison. Jaen, Alfrocheiro and Tinta Roriz were co-fermented as well as Jaen and Touriga Nacional. Final blend aged in seasoned french oak vat (5.000L) and barrels for 11 months. Jaen (45%), Alfrocheiro (25%), Tinta Roriz (20%) and Touriga Nacional (10%). Wine has been naturally stabilized and fined before bottling in April 2020.
Product Reviews
obaholujon
(May 22, 2021 at 9:18 PM)
[url=http://slkjfdf.net/]Ekmitujos[/url] Ufuhac jfn.ccwn.vinrougewinebar.com.omy.sw http://slkjfdf.net/