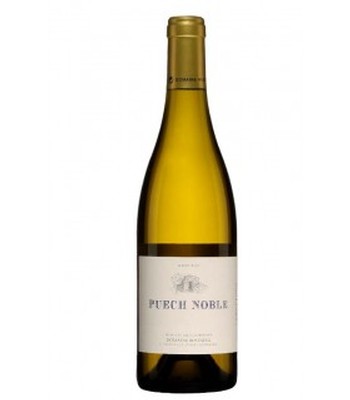 Wine Specs
Varietal
Grenache Blanc/Vermentino/Roussanne
Appellation
Languedoc-Roussillon
Rhône White Blend, Dom Rene Rostaing 'Vassal de Puech Noble' 2016
Grenache Blanc/Vermentino/Roussanne
The white from Rene Rostaing's Languedoc domaine, Puech Noble is made primarily from Grenache Blanc, with parts of Rolle [Vermentino] and Viognier. White fruits, peach and honey notes are the most predominant, with wonderful acidity, balance and structure.
The estate dates to 1971, but rose to real prominence in the early '90s after founder René Rostaing inherited a treasury of prime vineyards from two of Cote Rotie's early giants; his father-in-law, Albert Dervieux, and uncle, Marius Gentaz. René's son, Pierre, today tends over 7.5ha of vines in 14 climats, including some of Côte Rôtie's most revered vineyards such as La Landonne, Côte Blonde, La Viallière, and Côte Brune. Winemaking follows the classical model. Up to 100% of the stems are used depending on vintage and ripeness. An extended, gentle maceration is followed by aging in a mix of pièce and demi-muid, with only about 10-15% new.
Vintage Chart for Languedoc 2016: After a mild but dry winter which provoked early budburst, spring was cool enough to slow down the cycle. A shortage of water, though, made itself felt from spring onwards: 2016 was the driest season in Languedoc since 1944. A small crop of at least 10 per cent below normal was the result, while the Pic St Loup crop was hit further by a catastrophic hail storm in August. In general, conditions were warm and dry with nights cool enough to retain freshness, and quality [for those growing the well-adapted varieties generally specified by AOC rules] is high.
Product Reviews