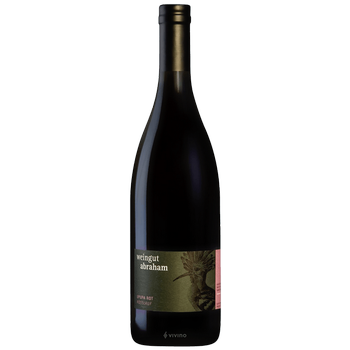 Schiava, Weingut Abraham 'Upupa Rot'
Schiava [aka Trollinger or Vernatsch] is another varietal heavily influenced by Germany. Characterized by moderate acidity and tending to produce light bodied wines with fruity strawberry and subtle smokey notes.
The 2018 Upupa Rot is a blend of mostly Schiava with a splash of Pinot Noir for added depth and perfume. Fragrant with sweet black cherries, red bramble fruit and spice, this medium bodied red has an appealing gentle rusticity that would make a nice partner for charcuterie or summer buffets.
Product Reviews