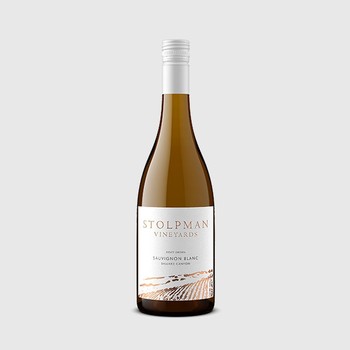 Wine Specs
Appellation
Santa Barbara
Sauvignon Blanc, Stolpman Vineyards Estate
A truly classic Sauvignon Blanc: zingy, fresh, crisp, and salty. Green apple crunch with sweet yellow grapefruit. While maintaining its Sauvignon Blanc character, both the low yields of 2022 and the September heat that harvest dates book-ended; combined to lead to a more substantial white wine, adding tactile layers in the mid-palate.
It's all about the Limestone! The great Sauvignon Blanc vineyards of the Loire Valley lie on white rock, so they decided to plant an experimental 2 acre block on their Limestone outcropping back in 1999. After selling the crop for a few vintages, Stolpman bottled its first Sauvignon Blanc from the 2008 vintage. Everyone fell in love with the wine and they have since grafted and own-rooted 8 more acres. They take great pride in treating their Sauvignon Blanc like every other varietal in the vineyard. They withhold irrigation to ensure concentration of flavor and layers of interesting textures.
Cold and windy conditions in the spring of 2022 led to a small crop with grapes bursting with flavor concentration. They were forecasting a late harvest until a Labor Day heat wave sped ripening up across the board. For Sauvignon Blanc in particular, they picked one lot before the heat for fresh crispness, and then two lots following the heat, for a bit more texture and depth.
Over 20 years ago, Founding Partner, Tom Stolpman, discovered what is believed to be one of the greatest viticultural sites on earth. Hidden in the hills of California's Central Coast, on a rare Limestone outcropping and unobstructed from the Pacific Ocean wind, this unique land is naturally suited to grow Syrah and Roussanne grapes. They are committed to preserving this natural environment for their vines through conscious farming, dry farming, and sustainable employment. In the winery, they prefer native fermentation & minimal manipulation. Dedicated to sensible farming and winemaking, their belief is that they can create vibrant, site-specific wines, with a focus unique to Ballard Canyon AVA, California.
Product Reviews