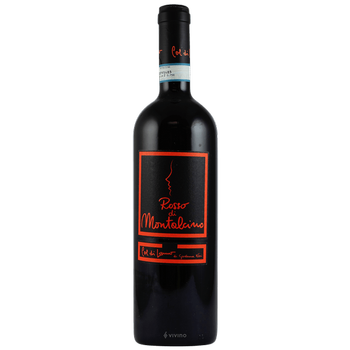 Sangiovese, Rosso di Montalcino, Col di Lamo
A tribute to women. To their eternal lightheartedness. To their determination and tenacity. Like that of life itself, for nothing is easy in life, but neither is it impossible Like the earth, generated and regenerated every day out of its own immense, mysterious womb. Like the grapevine, which bends under the burden of its children the grapes, without ever breaking. A tribute to the extraordinary experience of being a woman. This is the unique aroma of Giovanna Neri's wines. This is the secret of a woman who is above all a mother. A woman aware of the need to take care of your roots, so that they can grow into wines.
Aged one year in Slavonian oak barrels, Rosso di Montalcino is Brunello's brother, and a foundational component of the culture of Montalcino and Italy itself. Gianna supplies the necessary warmth and care to bring serenity to this younger wine.
Product Reviews