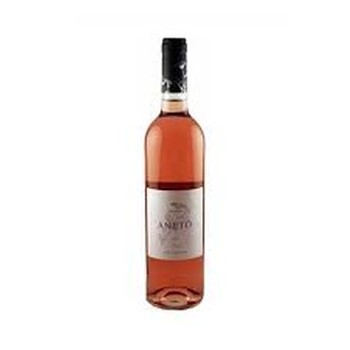 Wine Specs
Varietal
Touriga Nacional/Touriga Franca
Rosé of Touriga Nacional, Aneto Wines
Slightly pink color. Gorgeous and elegant, to red fruits, especially raspberry and cherry. Good volume in the mouth, full of good flavors and sharp freshness; end long and delicate.
Grapes are harvested manually. Hand selection at the winery before pressing and 24-hour settling in stainless steel tank. Low temperature fermentation using only indigenous yeast over the course of one month before bottling in the Spring of the following year.
Francisco Montenegro started Aneto Wines in 2001 on land his family has owned for multiple generations. He farms 17 hectares though only a small portion of grapes grown are used in Aneto Wines. Grapes used for Aneto are from vineyards with age range between 25 and 80 years and harvested by hand.
17 hectares of vines span three farms across both the Baixo and Cima Corgo sub-regions of the Douro Valley, which provides a great interpretation of the heart of the Valley. Francisco is dedicated to sustainable farming practices to ensure the long-term health of his land. No synthetic products are used in the vineyards or the winery.
Product Reviews