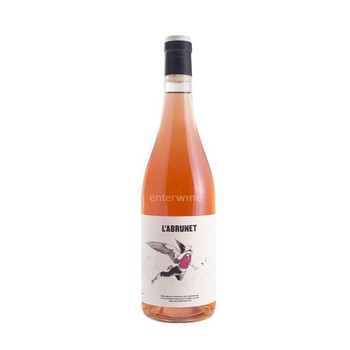 Wine Specs
Varietal
Grenache Gris/Grenache Pinot Noir/Grenache Blanc
Rosé of Grenache, Celler Frisach 'L'Abrunet'
Brothers Francesc and Joan Ferré produce superbly energetic natural wines from their 20 hectares of vines in Corbera d'Ebre, located in the Terra Alta region of Catalonia. For well over 200 years, the Ferré family has been growing grapes and olives in this area.

Traditionally, farmers would sell off their grapes at low prices right after each harvest. One year, a large buyer cancelled their purchase at the last moment, and in 2009, the young brothers Francesc and Joan decided to produce their own wines in order to find their independence and create their own wines that properly reflect their proud hometown of Corbera. The name Frisach was the surname of their great-grandfather, and the name Ca Frisach still adorns the family home where they live.
50% Grenache Gris/30% Grenache Noir/20% Grenache Blanc
The union of three varieties so similar yet so different, collected at the same time, reassembled and harmonize together for a day." All the grapes for their rosat come from a single vineyard and are harvested together at the same time.

Destemmed, crushed and macerated together for 24 hours before then being pressed off. Only the free run juice is used for the rosat.

Native yeast fermentation in stainless steel tanks.
Product Reviews