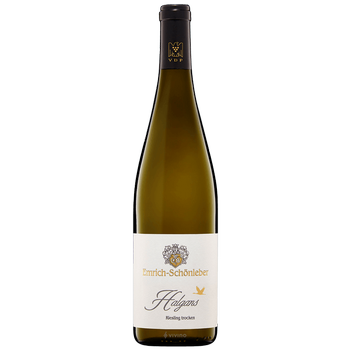 Riesling, Emrich-Schönleber 'Halgans' Trocken
For any serious German wine buyer, the wines of Emrich-Schönleber belong in the cellar next to the greatest monumental dry wines being made in Germany, period. There is a balance, a center to the best Emrich-Schönleber wines that is about as perfect and meditative as Riesling ever gets: texture and glycerin matched to a chiseled, yet glossy and ultra-fine architecture.
This is the earlier picking/younger-vine selection from the Grand Cru Halenberg. For those of you twisted enough to understand German wine law and the VDP, this would be the estate's "Spätlese Trocken" if they were allowed to label it as such. As with the Grand Cru, the wine is powerful and dense, supremely mineral and forceful. As with the "Frühtau" it is also not a wine to underestimate. This is a wine that one can cellar and with 5-10+ years it shows the depth of its material.
Product Reviews