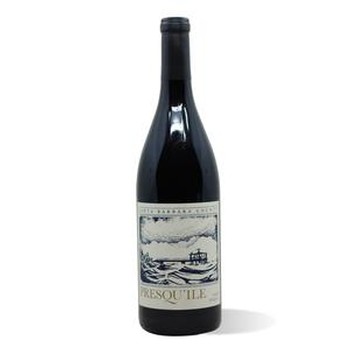 Syrah, Presqu'ile Winery
Presqu'ile - French/Creole meaning peninsula, or literally translated, "Almost an Island", was a beloved family gathering place on the Mississippi Gulf Coast. It was a place that engendered a conviviality among family and friends, evoking a warmth of human spirit and a rapport among all who "passed a good time" there. In August of 2005, hurricane Katrina made landfall ending an era. We named our winery in honor of that place and a way of life.
In 2015 they brought in Jeremy Seysses, famed Burganian winemaker of Domaine Dujac, as a consultant and the wines have skyrocketed.
The Santa Maria Valley, in Northern Santa Barbara County, is producing some of the greatest Chardonnay and Pinot Noir on earth. Thanks to its unique microclimate, made possible by the cooling effects of the Transverse Ranges off the coast of the Pacific, this unique region of California delivers a Burgundian expression akin to the best of Oregon with a touch more texture and fruit. The appellation's aptly situated vines and moderate temperatures result in the ideal combination of ripeness, tension, and aromatic complexity only found in top examples of Chardonnay. Presqu'ile estate has raised the bar for Central Coast Chardonnay. Insiders took note when the winery hired Jeremy Seysses of Domaine Dujac to take the wines to a new level as consulting winemaker.
Derived from unique clones rooted in sandy loam soil just sixteen miles from the Pacific,
Product Reviews