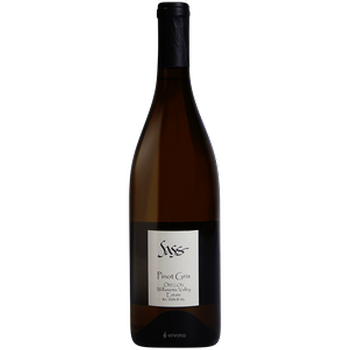 Wine Specs
Appellation
Willamette Valley
Vineyard Designation
Wild Winds Vineyard
Pinot Gris, Sass
Tucked into the folds of Oregon's fertile Willamette Valley, small vineyards flourish on land once thought unsuitable for anything but grasses or Christmas trees. Each year, the struggling vines produce tight clusters of grapes that gradually ripen during the long, dry summer. The hazy, warm days and cool nights of autumn, and the big temperature swing between night and day, help the fruit develop layers of flavor and aroma that produce outstanding wines.
Sass Winery is one such place, producing small amounts of handcrafted, high-quality pinot noir, pinot blanc, pinot gris, chardonnay, riesling, sauvignon blanc and rosé of gamay noir. They produced only a few hundred cases of wine in their first few years and now still only make about 3,500.
Winemaker Jerry Sass, inspired by wines his father made from Finger Lakes grapes in western New York, founded the winery in 1996, believing in natural, non-invasive winemaking. Today he makes wine from vineyards that are naturally and sustainably dry-farmed, celebrating every small part of each vineyard's rich ecosystem.
Fruit from their estate Wild Winds Vineyard, and their first single-vineyard Pinot Gris since 1998. Aromas of fall russet apple, pear and pie spice, specifically cinnamon and pie crust, open on the palate and finish with a little racy citrus. It has a rich, ripe texture and lingering finish, gaining complexity as it ages. Fresh, bright fruit with mineral complexity. Fermented in stainless steel; whole-cluster pressed; long, cool fermentation; lees stirred; partial malolactic fermentation. 444 cases produced.
Product Reviews