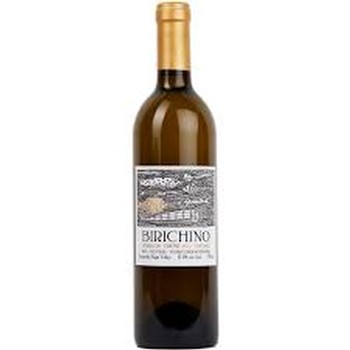 Wine Specs
Appellation
Yountville, Napa Valley
Old-Vine Sémillon, Birichino
Alex Krause and John Locke founded Birichino in Santa Cruz in 2008. Drawing on a combined four decades making wine in California, France, Italy, and beyond, they are focused on attaining the perfect balance of perfume, poise, and puckishness. Sourcing from a number of carefully farmed, family-owned, own-rooted 19th and early 20th century vineyards (and a few from the late disco era) planted by and large in more moderate, marine-influenced climates, their preoccupation is to safeguard the quality and vibrance of their raw materials. Their preference is for minimal intervention, most often favoring native fermentations, employing stainless or neutral barrels, minimal racking and fining, and avoiding filtration altogether when possible. But most critically, their aim is to make delicious wines that give pleasure, revitalize, and revive.
These winemakers are proud to continue the 19th century tradition of making wine from Sémillon grown in the Napa Valley. The Pelissa/Hoxsey family have been farmers here since 1903, and planted these head-trained, dry-farmed Sémillon vines at Yount Mill Vineyard in 1962. Sémillon is known to produce some of the world's most age-worthy white wines; properly cellared, it is expected to turn everything it touches to a waxy, spicy, nuanced gold.
Unfined. Unfiltered. Less than 150 cases produced.
Product Reviews