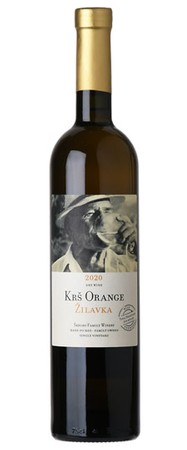 Krš Orange Žilavka, Vinarija Škegro
Žilavka is a white wine grape variety planted primarily in the Mostar region of Herzegovina, the southern area of Bosnia and Herzegovina. As a varietal wine, Žilavka is known for its bright freshness and acidity. Ideal for general meal pairings, it is often oak aged as a "barrique" vintage that present more full bodied and earthy wines with nutty aspects that were more prevalent in the wines produced in the early 2000s and before.
This Krš Orange Žilavka is an amazing, almost Georgian style Orange wine from a small family winery in Bosnia. Heady aromas of orchard fruit, flower petals and citrus zest lead to a palate of inexplicable complexity and jouissance. Peach, lush citrus, a little fleshy savoriness and a gently tannic finish round out this amazing gem. The wine grapes are destemmed and then fermented and macerated on the skins for 15-20 days before aging in large neutral oak barrels.
Product Reviews