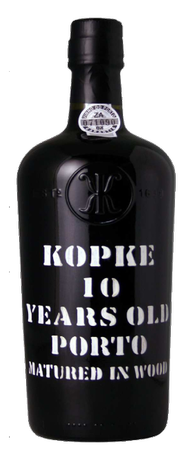 Kopke 10 Year Tawny Port [750mL]
Kopke has been crafting wine experiences since 1638, making them the oldest Port Wine House and is still family owned.
Hand-picked at the optimum time, the grapes are then destemmed, crushed and converted into wine through a process of careful maceration to extract their color, tannins and aromas, enhanced by constant churning during fermentation. This takes place in vats (lagares) at a controlled temperature (between 82-86°C) until the right degree of sweetness (baumé) is achieved. At this point, grape brandy is added to create the final fortified wine. A wine of high quality, made by blending wines of different harvests to achieve the array of sensory qualities that are typical of these aged tawny Port wines. These wines have each matured in oak casks for varied periods of time, with the average age of all the wines in the blend defining the age on the label. The resulting blend expresses the characteristics given by the ageing in wood.
Product Reviews