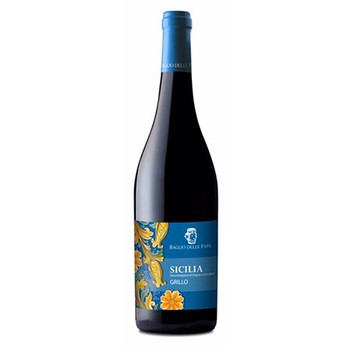 Grillo, Baglio Delle Fate
Grillo [pronounced GREE-lo] originated in Sicily and is a more robust alternative to Pinot Grigio. It brings more body to this blend along with floral notes and hints of grapefruit. The Pinot Grigio keeps this wine crisp, offering bright acidity along with notes of cantaloupe and sweet pear on the palate.
The Baglio Delle Fate estate is owned by the same siblings, Valentina and Cesare, who own and operate the Judeka vineyard. The Baglio delle Fate line of wines are produced with the greatest care for both the environment and for the consumer. The Baglio delle Fate packaging design strongly represents Sicily, and in particular, Caltagirone, the area in which the company operates. This city is world-famous for its hand-painted ceramic and inspired both their labels and logo.
Product Reviews