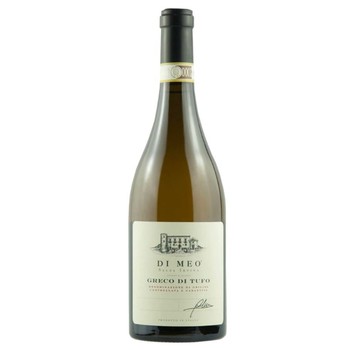 Greco di Tufo, di Meo
At the beginning of the 1980s, the brothers Erminia, Generoso and Roberto Di Meo took over the historic agricultural company of their parents Vittorio and Alessandrina, located a few kilometers from Avellino, in the municipality of Salza Irpina. The property, which in the past belonged to the Caracciolo Princes, is surrounded by gentle and windy hilly slopes, over which a characteristic 18th century hunting lodge dominates.
Deep straw yellow in hue, consistent in the glass, the nose reveals delicate aromas of orange blossom, cedar and lime, up to more intense notes of exotic fruit and icing sugar. The sweet and pulpy fruit returns on the palate, together with structure and freshness.
Manual harvesting of selected bunches in 15 kg boxes, destemming, cryomaceration and soft pressing of the grapes, fermentation in stainless steel tanks at a controlled temperature, aging for approximately 3 months in steel, aging for approximately 3 months in the bottle.
Product Reviews