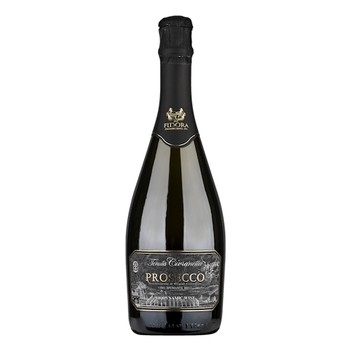 Glera Prosecco, Fidora Wines
In 1974 Guido Fidora, decided to convert the family estate into organic agriculture. At that time being organic was not a fashion and the word "organic" itself was not even associated to agriculture as it is today. Chemicals had been promoted as the right innovative way to grow crops for about one century. Everybody just seemed to have forgotten all their past, thousand-year chemicals-free experience. There were no books, no researches, no teachers to tell you how to grow plants without using chemicals. We learned through experience.
Today, Civranetta estate is one of the oldest examples of organic-cultivated environment in Italy and the oldest one in Veneto region. The flourishing plants and the numerous animal species witness how a different agricultural method can improve our life conditions and change the world as we know it.
Biodiversity is the most important resource to help the vines developing their natural defenses. Fidora encourages the development and coexistence of different species of plants and animals within the same habitat. In order to do this, they use tree-lined banks, meadows, hedges, copses, and ponds: biotopes that characterize the farm and become a welcome home to wildlife. This is why hares, foxes, pheasants, ducks, herons, boars and many other species are the true inhabitants of their estates.
The Glera grapes of their Civranetta estate are nourished with bands of "Caranto", the ancient Pleistocene stratification, which is composed of compact clay-loam soils with calcareous nodules.
The peculiar minerality of this soil, located near the Lagoon of Venice, conveys a complex aromatic balance to every single grape, while the proximity to the sea and to its winds gives them a distinctive sapidity, which increases their aromas. The first fermentation takes place after the grapes are pressed. The second fermentation takes place once the wine has been stabilized, using a Charmat method, a sparkling winemaking process that traps bubbles in wine via carbonation in large steel tanks, and lasts at least 8 weeks, in order to obtain a fine perlage.
The bouquet is fresh and fruity with hints of Golden apple and white flowers. The palate is fruity and fragrant, palatable; fine and elegant in the mouth with a direct and clean flavor and good persistence.
Product Reviews