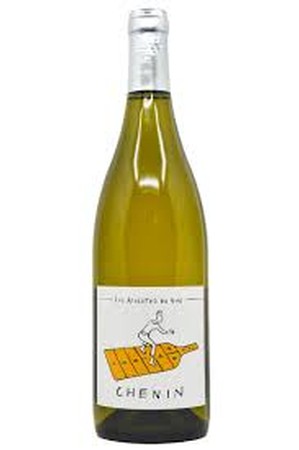 Chenin Blanc, Les Athletes du Vin
The young winemakers behind the Athletes du Vin cooperative negociant project are among the best-known and most respected Loire Valley vignerons of their generation, including Thierry Germain, Pierre Breton and Matthieu Vallee (of Chateau Yvonne). Using their own grapes or grapes grown by neighbors and friends, these superb winemakers vinify the wines in their own facilities, using their own expertise and minimal intervention methods. However, they share the goal of producing wines that both represent the varied terroirs of the Loire Valley and offer superb value for money.
This mouthwatering Chenin Blanc comes from 35 year old vines growing in the sandy clay soils of Touraine in the mid Loire Valley. A balanced, medium-bodied beauty, this wine features white fruit, peach and pear flavors with an underlying citrus note and a well-defined acidity. Perfect with shellfish or spicy dishes alike.
Product Reviews