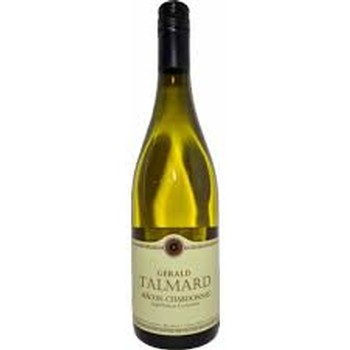 Wine Specs
Appellation
Macon, Burgundy
Chardonnay, Domaine Talmard
Founded in 1971, Domaine Talmard is located in the village of Chardonnay, where experts believe the grape originated. Today, the family farms about 50 acres of Chardonnay, and their entire production focuses on this one wine.
The Talmards farm sustainably, their vines are 30+ years old, and the 2020 vintage was another great one in all parts of Burgundy. Despite 2020 being a tough year for most other endeavors due to the pandemic, growers throughout France and all of Western Europe had extra time to devote to their vineyards and their wines.
There's ripe orchard and pit fruits, but there's a zesty undercurrent of lemony freshness. In addition, there's an attractive white floral, honeysuckle note along with a faint whiff of mineral that lets you know you're drinking White Burgundy.
Product Reviews