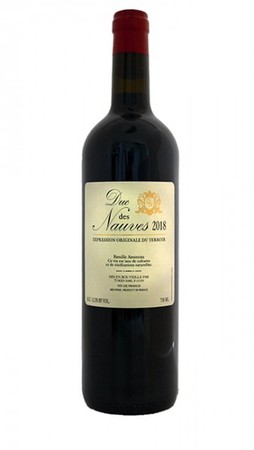 Bordeaux Blend, Chateau Le Puy Duc de Nauves
Planted to 70% Merlot, 20% Cabernet Franc, and 10% Cabernet Sauvignon, the vineyard is situated on the same Asterie-limestone mother rock as those of Le Puy, but at a slightly lower altitude—80 meters above sea level compared to Le Puy's 110 meters. The topsoil is slightly sandier and less clayey here, and it is a bit deeper than at Le Puy—between 1.0 and 1.3 meters. In the cellar, Duc des Nauves is both fermented (spontaneously, of course) and aged in cement, and bottled without filtration after one year. Certified organic.
Mouthwatering Kirsch, raspberry, black truffle, sous-bois, foraged bounty, crushed leaves, and cherry blossom. It is impeccably fresh, and a perfect balance of fruit and earth. On the palate, layers on layers of red fruit laced with mineral. This is medium+ bodied and packed with a velvety tannic backbone. Never is it astringent or gripping. just elegant. Like all great wines: when you smell it, you want to drink it. And once you drink it, you'd like to have some more.
Product Reviews