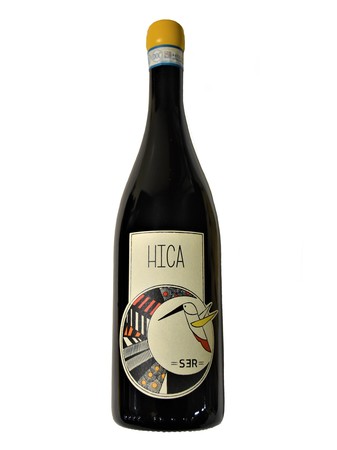 Wine Specs
Varietal
Barbera Superiore
Appellation
Alba, Piedmont
Vineyard Designation
Bricco Gatti
Aging
8 months in French oak
Barbera, Cordero 'Hica'
This is a tiny production wine, Serena's pet project, that has never been sold outside of Italy before. Which makes it extra special to drink it. Serena learned how to make wine with her dad, a highly experienced and respected consultant winemaker, and this wine in turn is like a daughter to her.
Barbera is often overlooked compared to its more illustrious neighbours like Barolo - but don't let that fool you - this is a stunning wine. It's a Barbera Superiore - a classification only given to the top 20% of grapes in the region. It's from a vineyard called Bricco Gatti, which is well known in the area for producing the best Barbera because of its unique site and soils.
This is a deep, rich red with serious personality. 'A bit impolite like me' says Serena. At the same time it's soft, elegant and very drinkable. And on the name Hica… it's a play on Hija, which means 'daughter' in Spanish. Why is Hica spelt that way? 'It's a Serena thing' she says.
Product Reviews