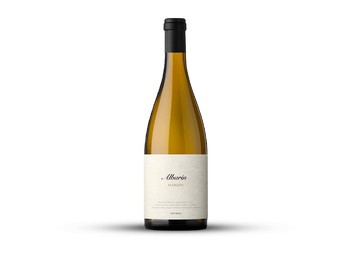 Wine Specs
Appellation
Castilla y León
Albarin, Raúl Pérez
This unique wine from the region of Leon, located in northern Spain, is made from 100% Albarín—no, that's not a typo—Albarín is a totally different grape than Albarino. It is often confused for Albariño because of its similar name, even though they are quite different. While both are refreshing and acidic, Albariño boasts zesty citrus notes while Albarín features floral notes.
Grown on stony clay and limestone soils and aged in large wood vats for 9+ months without malo. This textural dry white offers Chenin Blancish notes of slightly green apple and pear, with bright acids and intense mineral drive.
Raúl Pérez Pereira is highly regarded as one of the world's most visionary winemakers. He gained recognition for his winemaking skills and innovation from an early age. Born in Valtuille de Abajo, a village in the Bierzo region of Spain, Pérez comes from a family with a long history of winemaking. He produced his first vintage for his family's winery in 1994 when he was just 22 years old, showcasing his talent and passion for the craft. In 2005, Pérez decided to venture out on his own and established Bodegas y Viñedos Raúl Pérez, a winery that quickly became renowned within the Bierzo appellation. Bierzo, located in northwestern Spain, is known for its distinctive and high-quality wines, particularly made from the Mencía grape variety. Pérez's wines gained critical acclaim for their unmatched quality, capturing the essence of the Bierzo terroir.
Pérez's winemaking approach is characterized by a deep respect for the land, a commitment to organic and sustainable practices, and a focus on expressing the unique qualities of each vineyard and grape variety. His wines are often described as terroir-driven, showing a sense of place and reflecting the distinct characteristics of the regions where the grapes are grown.
With his innovative techniques and dedication to quality, Raúl Pérez Pereira has significantly impacted the Spanish wine scene. His wines continue to be highly sought after by wine enthusiasts and collectors worldwide, cementing his reputation as a visionary winemaker.
Product Reviews