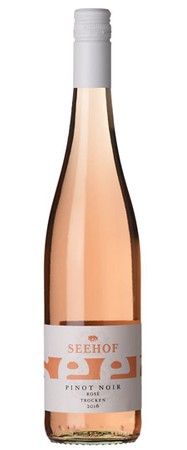 Rosé of Pinot Noir, Seehof
Florian Fauth of Seehof farms some of the most famous vineyards in Germany's Rheinhessen region. The Rheinhessen's superstar is Klaus Peter Keller, who produces some of the greatest Rieslings and happens to be Fauth's brother-in-law. Fauth has holdings in Morstein and Kirchspiel, two vineyards that Keller has made legendary. The climate is cooler than what you would find in Provence and endows Seehof's Rosé with an incredibly lavish and polished acidity.
Limestone and Pinot Noir are the perfect marriage. There is no soil that transmits such a vital acidity, no other red grape that has such delicacy, such energy. What results is kinetic, tension-filled, and sophisticated in structure.