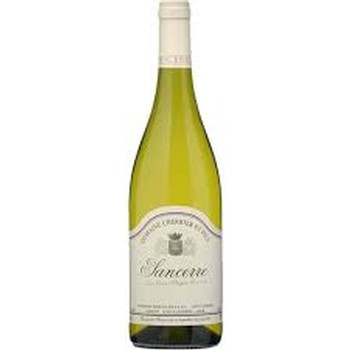 Sancerre, Domaine Cherrier
A traditionally-styled Sancerre grown on gravelly limestone soils, which are known locally as caillotes. This wine is dry on the palate and offers fruity with floral notes. A classic example of Sancerre, this wine proves what Sauvignon Blanc can offer when cultivated with care.
The Cherrier family has been a proprietor in Sancerre for three generations. As an established and independent producer with generations of extensive knowledge about their region, the Cherrier family's know-how and familiarity with the unique terroirs and climats in Sancerre allow them to craft wines of great quality. With holdings of 25 acres of Sauvignon Blanc plantings and 2.5 acres of Pinot Noir with which they produce a Sancerre and Sancerre Rosé, the Cherrier family are also among the best producers of the famous goat cheese, Crottins de Chavignol. Today, the domaine is run by father, Fernand, along with his son, Sylvain, and daughter-in-law, Monique.