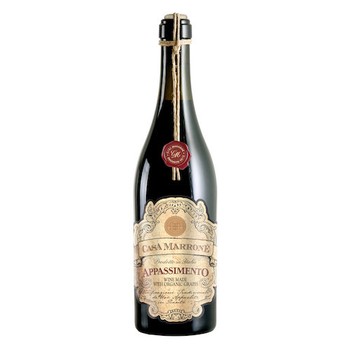 Wine Specs
Varietal
Negroamaro/Malvasia/Merlot
Nergroamaro Blend, Appassimento, Casa Marrone
Appassimento is the process of natural partial dehydration of grapes to produce a greater concentration of colours, aromas and flavours in the wine. Since partially dried grapes also have a higher concentration of sugars, this system is often used to make sweet or very concentrated wines.
The Casa Marrone Appassimento has a powerful and intense flavour, while remaining soft and approachable on the palate.

Produced from hand-picked grapes, it has a balanced oak character with notes of mature dark cherries, plum, chocolate and Madagascan vanilla and spices.