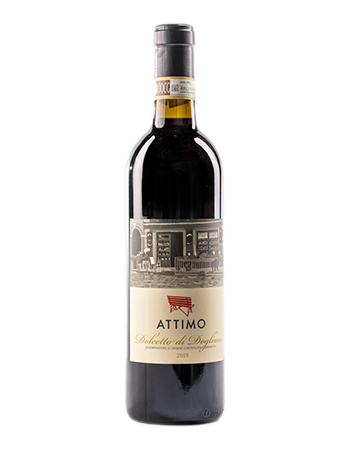 Dolcetto di Dogliani, Attimo
Tasting Notes
Intense ruby red with violet fringes and hues. The bouquet is intense and persistent with notes of violet and primrose. Smooth ample taste with moderate acidity and good body. Very harmonious and well balanced wine.
Vineyard Notes
From the Southern end of Piedmont the grapes are grown in the communes of Dogliani and Farigliano in calcareous and clay soil. Hot summers and colder winters combined with well-drained soils and dry climate provide the perfect conditions for the Dolcetto grape.
Winemaker Notes
The grapes are previously separated from the grape stalks with special equipment before being processed. Fermentation takes place in stainless steel containers at about 24 degrees Celcius. After fermentation finishes, which lasts about one week, the product continues its evolution with a lighter fermentation until all of the sugars are converted.