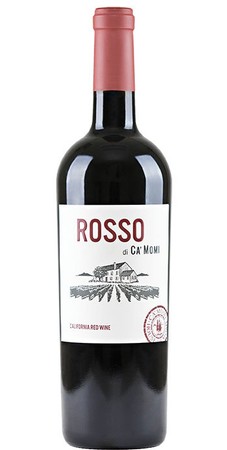 Bordeaux Blend, Ca'Momi Rosso
Ca' Momi is built on Napa Valley soil, but they're rooted in soulful Italian tradition. Founders Valentina Guolo-Migotto, Dario De Conti and Stefano Migotto all grew up in Italy, where community comes together around the table. They brought this tradition to Napa Valley with all the fiery passion you'd expect from three Italians.
Rosso di Ca' Momi, a blend of Cabernet Sauvignon, Zinfandel, Merlot and Petite Sirah, brings a little attitude and latitude back to California winemaking. Bursting, juicy plum, savory blackberry pie and toasted spice mingle on the palate, with just enough supple tannin to support structure through a lingering finish. Friendly and forward, it's California wine, demystified.
Product Reviews